Khia Slams Kandi &Tiny For Kicking Her Outta Xscape Show &Tells What T.I. Did To Tamar Over It
Posted On : January 9, 2018
If you haven't heard, "My Neck, My Back" rapper, Khia and her homegirl/proud transgender co-host, Ts Madison, have a Youtube talk show called, 'Queens of Court.' On their show, they persistently drag many celebs, as they give their brutally honest opinions about the current affairs surrounding the lives of said celebs.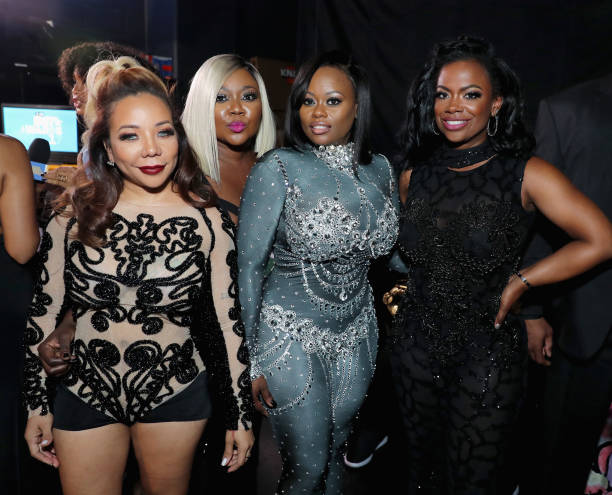 Some celebrities they have repeatedly dragged, by doggin' their singing abilities, sex lives, and/or body parts, are Xscape singers, Kandi Burruss and Tameka "Tiny" Harris. That's why it came as a surprise to many, when Khia and Ts recently popped up backstage at one of the stops on "The Great Xscape Tour." Turns out, Tamar Braxton, who is performing on the tour, invited the ladies to perform and reportedly roast Tamar's ex-friend, Toya Wright, who is also Kandi's and Tiny's close friend. As y'all can imagine, Kandi and Tiny were hella pissed when they were blindsided by that news backstage and proceeded to have them kicked outta the show.
Now, Khia and Ts have commenced to profusely draggin' the ladies for doing so in a new episode of their show and they've also given more details about what happened. Apparently, Tiny's husband/rapper, T.I., went COMPLETELY off on Tamar for having them at the show and according to Khia, he did so in front of Mama Evelyn Braxton and Tamar's grandmother and child. Sounds like all hell broke loose that night, here's part of what they revealed…
They Claim Kandi Lied On Them
https://www.instagram.com/p/BdZANgsF17Y/
Khia and Ts (pictured above with Tamar Braxton) claim that Kandi lied on them, by telling security that they were carrying weapons, just so they could get thrown out.
Khia:"Kandi since you stayed in your dressing room all night and made conference calls with Tin, Tim, and Tip 'Lil Bussy' T.I. Harris…and conspired about us, getting us kicked out and figured that you could lie on us, like you lied on Phaedra and Porsha, I'm asking you right in your face: Why didn't you just ask us to leave why did you lie Kandi?"
They Reveal How T.I. Went Off On Tamar Backstage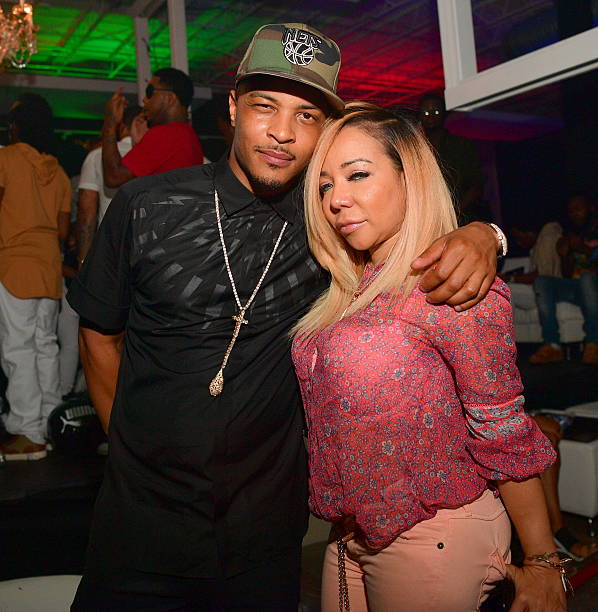 Then the ladies blasted Tiny and her husband for conspiring with Kandi, to get them X'd from the building and the show. Khia also says that after T.I. spotted her and Ts backstage, he went straight to Tamar's dressing room and was on level 10 as he put her in check for inviting them to the show:
Khia: You know what Tiny, the best thing you could've ever did, was…file for divorce from T.I.. That was the best decision that you ever made, because he ain't nothing but a b*tch a$$ ni&&a. … [T.I.] came in asking for the sheriff. … He passed by two real b*tches (Khia and TsMadson) and went in there t Tamar's dressing room and roast[ed] Tamar, her mother, AND her grandmother in front of her grandchildren. I think HE was the one that was being disrespectful and disorderly."
Base n how Khia and Ts have repeatedly dragged the hell outta Kandi and Tiny on their show, it's very understandable why they wouldn't want them to have any participation in their tour. Not really sure why Tamar thought that would go over well with Xscape and T.I., but I guess she knows now. As far Khia and Ts, as y'all could imagine, they had a whole lot more to say about that Xscape tour backstage melee. Check out the video below, they talk about this, starting at the 8:11 mark of the video…