Rev. Run & Wife Land Major Deal & Anthony Anderson's Son Is Part Of The Project
Posted On : November 26, 2017
Run DMC's Joseph "Rev. Run" Simmons and his wife Justine, have a lot to be thankful for these days. They've got their health, their wealth, a happy family, and now they've landed a new deal that has finally come to fruition after two years in the making.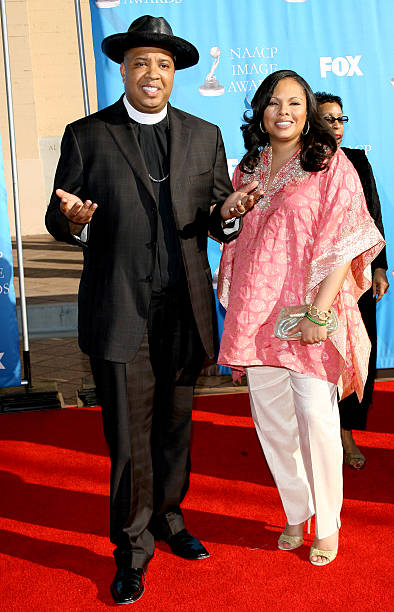 The other day, Rev. Run announced that he and Justine had been working really hard on self-financed pilot production of a comedy series, starring them. At first their series was heavily bid on within the industry and ultimately ABC picked it up in October 2016. Unfortunately, ABC decided to go a different route, but didn't give up on the project completely, due to the demand that Rev. Run and Justine's pilot presentation had garnered.
Eventually, Netflix saw the bigger picture and decided to scoop up the comedy series. Now, the show will be produced by production companies, Amblin TV and ABC Studios. It will run on Netflix. And just like that, Rev. Run and his wife are back on the screen again. Team work makes the dream work!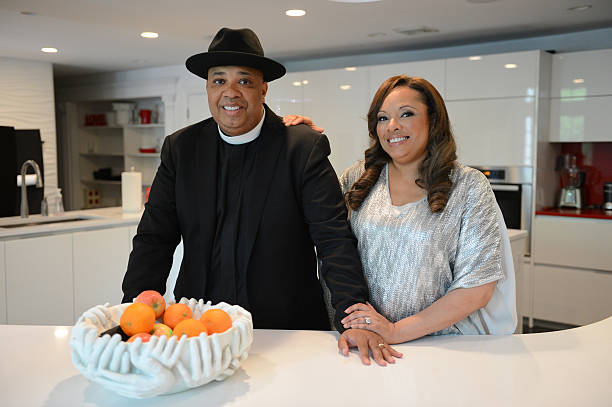 According to Deadline, the show is loosely based on Mr. and Mrs. Simmons' lives:
The series stars Joseph "Rev Run" Simmons as a legendary rapper whose plans for slowing down are thwarted when his wife Justine (played by his real-life wife, Justine Simmons) decides to pursue her own dreams. While Rev and Justine have starred in several reality shows over the years, this is their first scripted family sitcom playing characters loosely inspired by themselves.
In addition to Rev. and Justine being the stars of the show, comedian/actor, Anthony Anderson's son, Nathan, will be playing the Simmons' son for the series, so this should be real interesting.
After the news of their new show was made public, Rev. Run -always one to count his blessings- took to social media to express his gratitude in a series of posts:
revwon: My wife Justine and I just closed the biggest deal of my TV career with Abc studios Netflix and Steven Spielberg's company Amblin Shout out to Amy Lisa and Patrick over at ABC for sticking in there and believing in my wife and I. Anthony Anderson thank you for lending us your talented son Nathan to play MY son! So glad he's now. "OUR" son. Lol! Thanks for showing up for me and spending time on set and by the way " killing it" as my friend on the show! Shark Tanks Damon John thank you for being a friend on my show and taking time to show up for my pilot. To Big Shot Richard Weitz over at WME and the big wigs over at Amblin Darryl and Justin Boom 💥 we did it! Jeremy Bronson, Andrew Reich ! Michael Lehman my partner at Simmons/Lehman. 💥 We did it! Most of all my Lord and Savior Jesus Christ for allowing this deal to happen. Let the filming begin!
https://www.instagram.com/p/BbqJdAGljw9/
Wishing much success to the Mr. and Mrs. with their new untitled comedy series. Filming for the show begins in January 2018. Won't HE do it?!!