Street Gets Renamed After Rap Legend Notorious B.I.G.
Posted On : June 18, 2019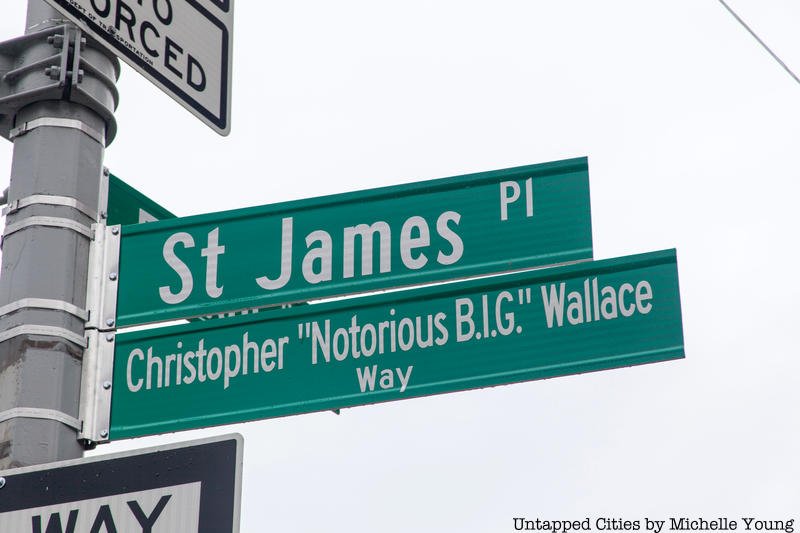 A New York street is now renamed after late rap legend Christopher "Notorious B.I.G." Wallace. Brooklyn has another piece of history in place.
At the corner of St. James Place and Fulton Street, it's now "Christopher 'Notorious B.I.G.' Wallace Way." Yes, the whole thing is the street's name now, according to Fox 5 News. Reportedly, B.I.G.'s family members and friends were in the ceremony's attendance. That included singer Faith Evans as well.
It's only fitting that officials would bring the honor back to Notorious B.I.G.'s neighborhood, on St. James Place in Bedford-Stuyvesant. Pitchfork reports that the renaming ceremony was held at the corner of Fulton Street and St. James Place, in Clinton Hill.
According to Fox News 5, it was rainy. But that wasn't stopping anyone from coming out to the event. "SPREAD LOVE, IT'S THE BROOKLYN WAY," the source captioned a video of the event.
"The rain won't stop family, friends and fans of legendary rapper Christopher Wallace -the Notorious B.I.G.- from honoring his memory at a street renaming for the late Brooklynite," Fox reports.
Here's Video Of Biggie's Renaming Ceremony [Video]>>>