(Video) Obama Makes Princess Diana's Son Hella Nervous In Interview But Helps Him Get Thru It
Posted On : December 18, 2017
His beloved mother was very close friends with the most powerful entertainer of all time- Michael Jackson and now Prince Harry is a good friend of one of the most powerful men in the world- President Obama.  You see, Obama and Prince Harry (best known as the son of Prince Charles and the late Princess Diana) go waaaay back, like Cracker Jacks. Well…maybe not 'waaaay back,' being that Harry is only 33 years old and Obama is 56, but they still go back nonetheless. **Scroll down for video**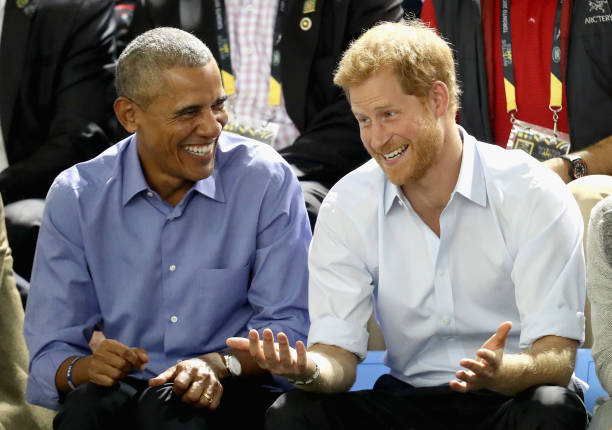 The royal fam' has been cool with America's first African American 'first family' ever since Obama stepped into the oval office in 2009. They've continued their friendships, even after the President had to pass the torch and future fate of America's existence to uh…the man who is currently in office now, but I digress.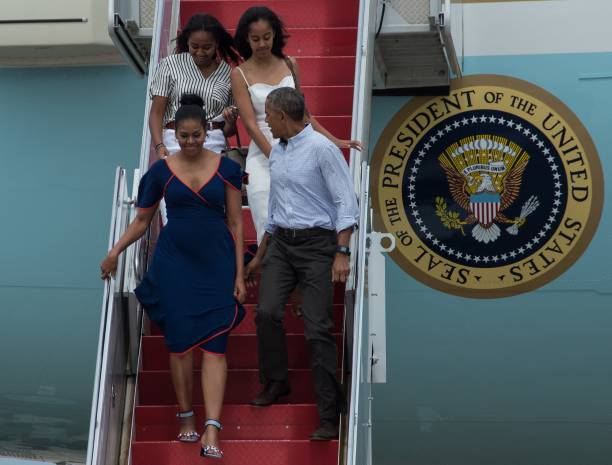 Anywho, although Prince Harry and Pres. Obama have a cool relationship, that didn't stop Harry from being more nervous than a prostitute in Sunday worship service, when it came time for him to officially interview Obama for his podcast on BBC Radio 4's "Today." The other day, Harry -who has been in the public's eye since birth- was surprisingly a lil' frazzled in the presence of Obama. That's understandable though, based on the fact that Obama accomplished an uphill battle that his African ancestors would be proud of and many people of today would not have believed in a million years- if they did not see it with their own eyes.
Prince Harry, being a wise cat beyond his years, was not out of touch with that magnificent reality and his nervousness only proved the great deal of respect he has for Pres. Obama. It also proved that although he may be royalty, he's humble enough to recognize when he's in the presence of greatness.
Noticing Harry's nervousness, Obama tried to ease Harry's worries, by crackin' a couple jokes. Obama even jokingly asked Harry if he'd rather be interviewed by him for the show instead. Harry immediately said "No, no"…LOL. The joking helped, because Harry was able to crack one back on Obama, telling him that if he took too long speaking in his signature in-depth slower paced manner, he'd have to give him "the look." Check out their behind-the-scenes outtake of the interview above.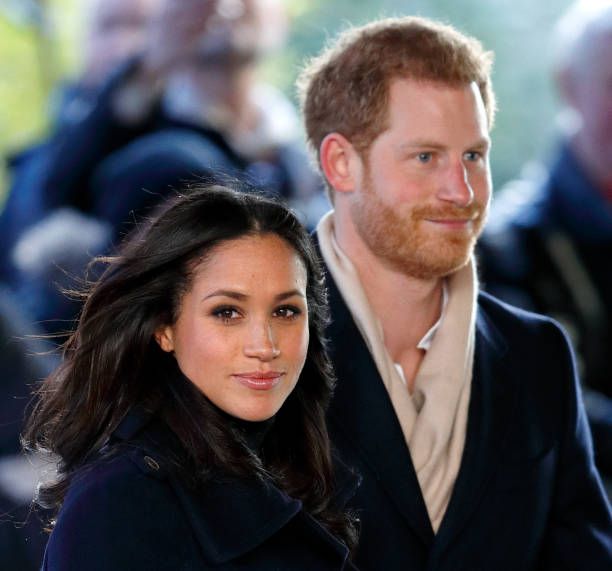 Overall, it was actually pretty cool to see Harry get a lil flustered by the ever-so-calm Pres. Obama, because it also showed that Harry is what many have described him as- a down to earth dude, who does not view his 'royal status' as an automatic sense of entitlement, nor privilege. Now we can see why his new fiancee/actress, Meghan Markle, is diggin' him.