At The Same Damn Time: Amid Latest Scandal, 3 Important People On R. Kelly's Team All Quit
Posted On : April 23, 2018
Things definitely aren't going too great for R. Kelly right now. By now, everybody knows there have been tons of rumors about his personal life and all of the freaky things he's rumored to have done behind closed doors. For years, there have been allegations that he's been involved with underaged girls, but most recently, he's been accused of running a sex cult in his Atlanta rental homes. Like Bill Cosby, the "Seems Like You're Ready" singer has been accused by dozens of alleged victims who are all making similar, disturbing claims of bizarre encounters and relationships with Kelly. Now, quite a few important people in his inner circle have made a move that definitely has fans wondering what's really goin' on with Kellz.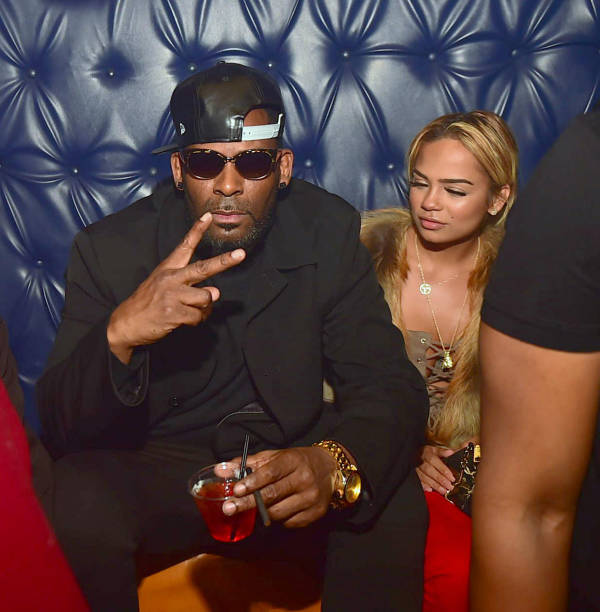 Quittin' Left and Right:
According to BBC, a new controversial documentary that has premiered, is said to be adding serious fuel to R. Kelly's sex scandal fire. If you haven't seen the disturbing visual, it cuts no corners, offering a timeline of R. Kelly's involvement with females bluntly described as children. In fact, the documentary was so brutal, that three key people who have had longstanding business relationships with R. Kelly, have decided to jump ship.
In addition to the documentary, R. Kelly has also been accused of infecting a 19-year-old with an STD. It has been reported that the latest allegations and documentary led to Diana Copeland's resignation after working as Kellz's executive assistant for over 10 years. However, she isn't the only one hopping outta R. Kelly's jeep. His longtime spokesperson, Trevian Kutti, has also confirmed that he's opted to part ways with Kelly. Then, there's Kelly's attorney, Linda Mensch, who after four years of representing Kelly, she has said 'Peace out' to him too.
Although Mensch is said to have turned in her resignation back in February, before the documentary aired, there's still speculation she cut ties with the singer for reasons relative to the case. At the time, Mensch stated that she "no longer represented Mr. Kelly or his entities" and the decision was "unrelated to Mr Kelly's social life." But now that everyone is slowly jumping ship, it definitely raises questions as to why. Could it all just be a coincidence? Maybe, not.
'Sex Pet' Allegations:
The latest news follows a string of reports and allegations about R. Kelly's reportedly disturbing sexual relationships with various women. The BBC documentary, titled R Kelly: Sex, Girls, and Videotapes, it's definitely one many fans are talking about. The media outlet offered an investigative visual to explore the situation and allegations brought against R. Kelly. One of the alleged victim accounts comes from Kitti Jones.
By now, many fans have probably heard stories about Jones' alleged involvement with Kelly. Jones claims Kelly began grooming her when she was just 14 years old. On more than ten occasions, she claims she was forced to have sex with R. Kelly and other people. She alleges she'd also saw another girl involved with Kelly and that's when she claims to have realized what had happened to her: she was allegedly being groomed to become one of Kelly's "pets.":
"I saw that this girl was dressed like me, that she was saying the things I'd say, and her mannerisms were like mine, claims Kitti Jones. That's when it clicked in my head that he had been grooming me to become one of his pets, too. He calls them his pets."
As expected, R. Kelly has adamantly denied the claims for years. But the latest occurrences raise more red flags about whether or not he's as innocent as he says he is. I guess, only time will tell.