Chris Darden Withdraws As Nipsey Hussle Alleged Killer's Attorney, 'Please Pay Close Attention'
Posted On : May 10, 2019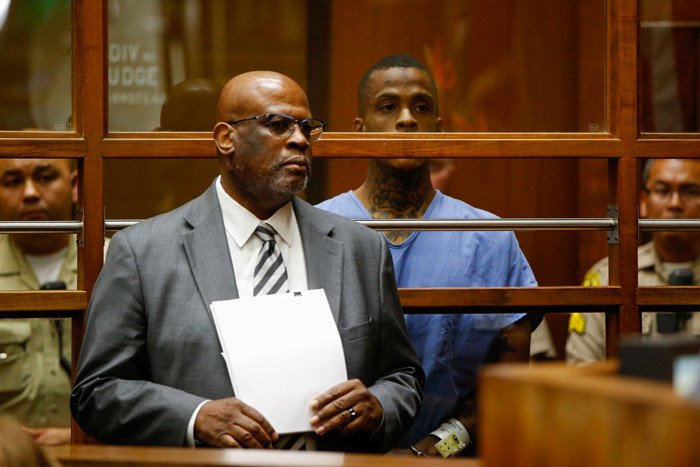 Former O.J. Simpson prosecutor Chris Darden has a parting word for people who have allegedly made death threats against him and his family: "F**K YOU!"
According to Chris Darden's Facebook post, he and his family — even his mother — have been receiving unsolicited death threats due to his involvement in the Nipsey Hussle case.
As you know, Darden chose to take up defense for Nip's alleged killer, Eric Holder. At that point, Chris immediately underwent severe scrutiny for accepting the position.
Then there were claims that it was done "pro bono." But if that's the case, one could question why he didn't go "pro bono" to help some of the MANY families encountering police brutality and fatality at the hands of governmental injustice. Right?
Why not have that SAME ENERGY in prosecuting the officers involved in those "unarmed" killings? But this is the case that pulls at his heartstrings…and for the alleged killer, no less?
Well…according to Chris Darden, he's had enough of it all.
Here's What He Said In His Post>>>