Jasmine Guy Reveals Major Crush On "Different World" Co-Star & We Were Not Ready For This
Posted On : April 24, 2017
Let's start this off by first saying NOPE, we are NOT talking about 'Dwayne-Wayne,' a.k.a. actor, Kadeem Hardison. Now that we've made that clear, let us enlighten y'all with an interesting fun fact that has just enlightened us, here at ILOSM. Jasmine Guy recently revealed that she wanted one of her Different World co-stars in the worst way and that he, to this day, probably has no idea she was crushin' on him at that time.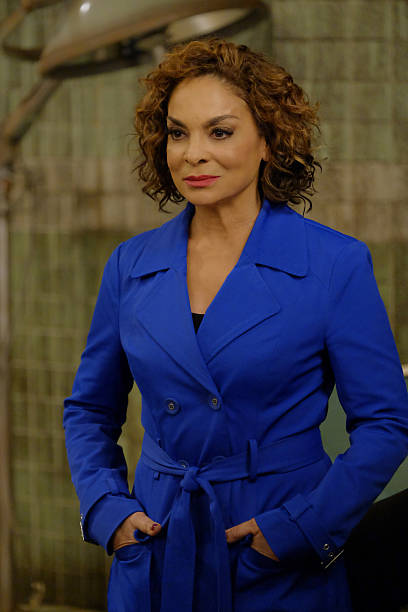 Although Jasmine was actually in a seriously committed relationship with her other Different World co-star, actor Dominic Hoffman, at that time, she's still human right? Sometimes things happen…feelings arise…but as long as she didn't act on them by cheating on her man, then she's still alright with us. At least she's being honest now and still stayed loyal to her then man at the same time. Anywho, on to this very unexpected crush Jasmine had…
'Olivia Pope's' Daddy?!!
Y'all ready for this? *Drum roll please*…Jasmine Guy wanted to get with actor, Joe Morton! That's right, she was diggin' 'Rowan "Eli" Pope'- 'Olivia Pope's' (Kerry Washington) scandalous daddy on the hit show, Scandal! Ain't that something?!!
If you recall, Joe played, 'Byron Douglas III,'  'Whitley's' love interest for a brief second on Different World, whom she infamously left standing at the altar for 'Dwayne-Wayne.' Check out what Jasmine said about her crush on Joe during her TVOne interview below…
"I don't know if he had any idea what a crush I had on him. […] I had a rule with Kadeem that we would only kiss in front of the audience. Like, we wouldn't kiss in the four days rehearsing.[…]. With Joe, I didn't implement that rule."
After seeing that video clip, I think it would be a good idea to get Jasmine on Scandal as 'Rowan Pope's' villainous love interest. We know she's good for it- let's not forget about her scandalous character, 'Dominique La'Rue' in Harlem Nights. Seeing Jasmine on Scandal is just wishful thinking on our part, but it's a helluva good idea.