Jermaine Dupri Overwhelmed After Becoming Only The 2nd Rapper Inducted Into Songwriters Hall Of Fame
Posted On : February 6, 2018
To be eligible for induction into the Songwriters Hall of Fame, an artist must have penned hit songs for at least 20 years. Up until last year's induction of Jay Z, not a single rapper had ever been bestowed the honor. Well, just in time for Black History Month, the Songwriters Hall announced on Tuesday that So So Def mogul, Jermaine Dupri, a.k.a. Janet Jackson's reportedly reunited beau, made the cut and will be inducted during the ceremony that will be held on June 14.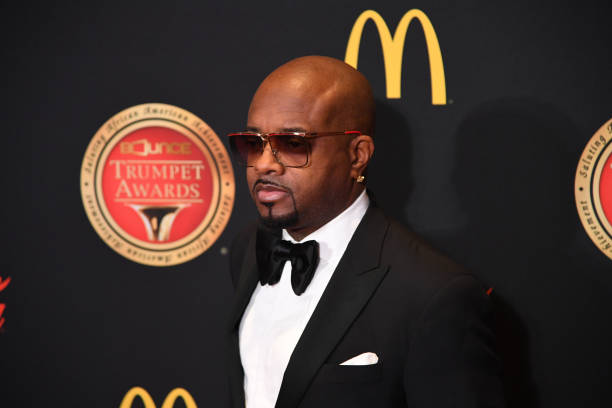 When he got the news, the founder of So So Def Recordings took to Instagram to share his reaction to the history-making moment. He just celebrated the 25 year anniversary of his label and just finished a reunion tour to mark the occasion. But this unexpected announcement sent Dupri over the moon.
"Man! Look at God, look at God, look at God!" Dupri said in a video. "Um, yo. I was inducted into the Songwriters Hall of Fame. I don't know what else to say, but aaaahhhhhhhhhhh!!!"
J.D. captioned the post saying that he "can't f*cking believe it" and that this is the payoff for all of the "long nights and early mornings" spent working in music. J.D. has collaborated with some of the biggest names in the industry to write and produce chart-topping, No. 1 hits.
Dupri co-wrote "We Belong Together" and "Always Be My Baby" with Mariah Carey and "Burn" with Usher. He launched the careers of rappers Bow Wow and DaBrat as well as R&B groups Xscape and Jagged Edge among others. He continues to source and develop new talent using his Lifetime show The Rap Game. The induction is undoubtedly well-deserved.
Thank you. We are honored to be inducted into the 2018 roster of Songwriters Hall of Fame inductees!

https://t.co/XfrfLYdRLa pic.twitter.com/pq4pYTH8pH

— Kool & the Gang (@KoolntheGngLIVE) February 6, 2018
The 2018 class of inductees will be rounded out by Kool & the Gang, John Mellencamp, Alan Jackson, Allee Willis, Bill Anderson, and Steve Dorff. Songwriters Hall co-chairs Kenny Gamble and Leon Huff along with president and CEO Linda Moran issued a joint statement highlighting the importance of diversity in its ongoing recognition of songwriting talent.
Breaking News: here are the 2018 SHOF Inductees!https://t.co/0c0BBjaCpj#SHOF2018 pic.twitter.com/yZV1GigwYA

— SongHall (@SongwritersHOF) February 6, 2018
"The 2018 roster of Songwriters Hall of Fame inductees is a prodigious representation of creators of cross-genre hits, certain to resonate with everyone," the joint statement reads. "Each year, the slate of songwriters we induct is more diverse and illustrative of the history and contributions that we strive to acknowledge and honor."