Mathew Knowles Classily Claps Back At Wendy Williams For Doggin' Him On National TV
Posted On : December 17, 2017
It's been many years since Destiny's Child hit their last harmonious chord together and yet,  Beyonce's dad/ former manager of DC, Mathew Knowles, is still getting attacked over the group's demise and Beyonce's ultimate rise. The ever-so-outspoken talk show host, Wendy Williams, is the most recent person to throw shots at Mathew over this, but he is NOT bowing outta that fight silently. After hearing Wendy dog the hell outta him on her show the other day, Mathew is now clappin' back. Check out what transpired between them below…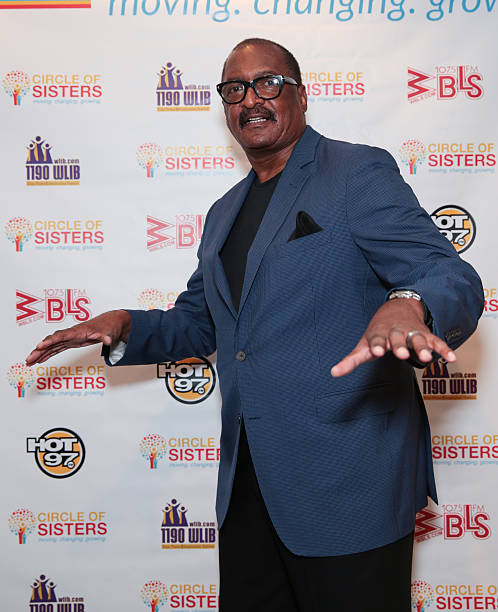 (Video) Wendy's Shot At Destiny's Child & Mathew Knowles
At first, Wendy started off her shady commentary by clowning the former members of Destiny's Child, who were all kicked out of the group back in the day:
Wendy: "At Coachella, the festival…in April, there's a rumor that Beyonce will not just reunite with Kelly and Michelle, but those other girls whose names we don't know- LeToya, Latavia….Farrah's not even invited okay! … But remember the other girls got fired when they saw the "Bills Bills Bills video and they didn't see the in it."
Wendy's "Bills" video comment was in reference to the time LeToya and Latavia reportedly admitted that neither Mathew, nor Kelly or Beyonce, called to tell them they were no longer in the group. They allegedly had to find out when they saw Michelle Williams and Farrah Franklin as their replacements on the "Bills" video. There's more…
It didn't stop there for Wendy's shade session though, she went on to throw a flurry of verbal jabs directly at Mathew for the way he handled the group, and she also had more to say about all of the other members, for not being as successful as Beyonce':
Wendy: "There wasn't even a phone call….shady Mathew Knowles. Mathew was at the helm…or should we call him 'shiny Mathew Knowles?' He's very shiny.Um…but Mathew was at the helm at that time and they didn't call the girls, they just put out the "Bills, Bills, Bills, video…"
(Video) Mathew Knowles Blasts Wendy With Class
Now, Mathew Knolwes -who typically doesn't like to have to step outside of his character to clap back at 'negative Nancys- decided he had a lil bit of time on his hands the other day. Therefore, in the most classy way possible, he dealt some verbal blows of his own right back at Wendy. Check out his video response below…
.@WendyWilliams spends her day being negative. I spend my day being positive. #WendyWilliams pic.twitter.com/TpUJRu5sBo

— Mathew Knowles (@MathewKnowles) December 16, 2017
Gotta love those Knowles, they're not ones for beef. Although Beyonce' never reacts to negativity, nor defends herself from it, it's refreshing to see that at least one Knowles will.