Prosecutors Hold Press Conference About Criminal Charges For Prince's Death,Tell Surprising New Detail
Posted On : April 19, 2018
ILOSM fam, this is breaking news regarding the death of Prince and the 2 year-long investigation into who will be charged for his death. April 21, 2018, will make two years since Prince passed away from an overdose of the prescription pain medication, fentanyl, on April 21, 2016. Nearly two years to that day, never before heard details about the cause of his death are being revealed, among other shocking revelations.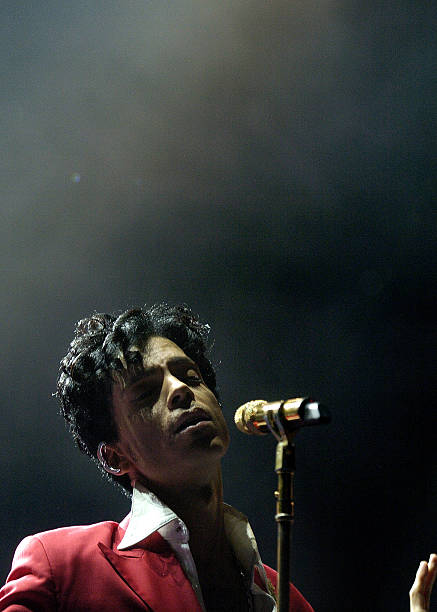 (Video) Who Will Be Charged For His Death?
Just a few minutes ago, the prosecutors in Prince's death case, held a nationwide press conference to reveal whether or not they will be charging anyone for killing Prince, by providing him with the fentanyl pills. The answer is a big fat, NO! Why, you ask? Because apparently they can't find that person. Here are the details:
Via TMZ- [Carver County attorney Mark Metz] said they could not find sufficient evidence of who supplied the counterfeit pills, and as a result … there will be no criminal charges in his death.
SOMEBODY knows exactly WHO gave Prince those pills, but yet, here's where the criminal case ends up- nowhere. But WAIT…there's more…
NEW Shocking Detail Behind Prince's Death
Remember when we informed y'all a few weeks ago, that it had just confirmed that the amount of fentanyl (which is an opioid) in Prince's system at the time of his death was "exceedingly high"? Well, during today's press conference, Attorney Metz also dropped another bombshell revelation- Prince probably DID NOT KNOW he was actually taking the drug, fentanyl:
Via TMZ: Prince likely had NO idea he was even taking the fentanyl that ended up killing him, according to prosecutors who have found no one to criminally charge for his death. Carver County Attorney Mark Metz said Prince had taken counterfeit Vicodin that was laced with fentanyl. Metz added it was likely Prince had also taken one of the counterfeit Vicodin when he overdosed on a private jet the week before he died.
Ain't that a blip?!! So, after all this time, it's repeatedly been presented to the public, by those investigating his death, as if Prince did, in fact, know he was taking fentanyl and did so intentionally. Yet, two years following his passing, we're just NOW learning that Prince more than likely thought he was taking a Vicodin pain pill, which was instead was a counterfeit pill unknowingly laced with an "exceedingly high" amountS of fentanyl (an opioid). Listen, I'm not saying Prince was perfect (no one is) and he still may, or may not have, had some type of addiction to the prescription meds. However, what I am saying is that the correct info should have been made public, by authorities (or whomever had it first), a long time ago.
Rest on Prince. Gone, but never forgotten.