Quincy Jones' Daughter Revealed The Time She Dumped Robin Thicke For Al B Sure Instead
Posted On : May 25, 2018
ILOSM fam,' when you grow up with a dad who's one of the most iconic musicians/producers ever, you tend to have quite a few interesting throwback memories to share. One such memory is the one Jones' 42 year old daughter/actress, Rashida Jones, told during a 2015 interview on Apple Beats 1 radio show, with Vampire Weekend's host, Ezra Koenig. It involved "Blurred Lines" singer (and son of late "Growing Pains" actor, Alan Thicke), Robin Thicke, and R&B legend, Al B. Sure.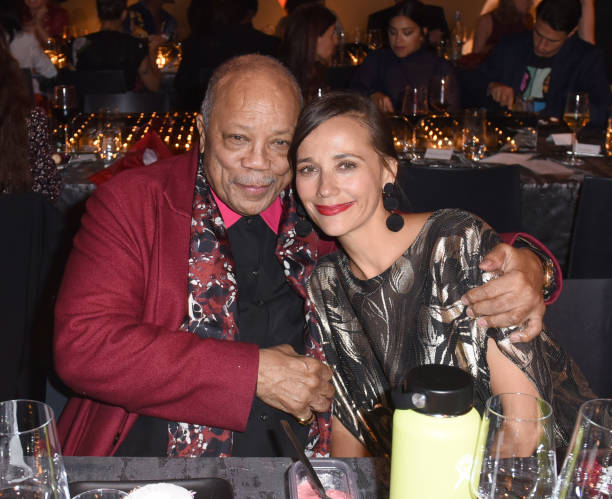 Why Rashida Jones Cancelled Thicke For Al B.
During her Apple interview, Rashida discussed her days growing up with her Pops and actress mom. In doing so, she revealed that in junior high school, she dropped Robin Thicke like a bad habit, for Al B. Sure, but apparently her plan didn't quite work out when it came to Al B.: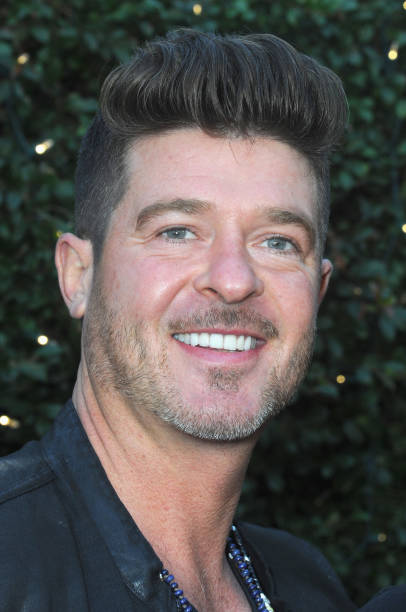 Via Eurweb: "I was 12, 13. His dad was on 'Growing Pains' and my mom was on 'Twin Peaks' at the same time so we met at an ABC party and we flirted and exchanged numbers, landlines obviously," Jones recalled. "I called him and asked him to come to junior high prom with me. And then for whatever reason, I don't remember this, he reminded me of this a few years ago, I called him back and said, 'I'm so sorry. You can't come with me because Al B. Sure is actually coming with me.'"

The daughter of Quincy Jones explained Sure was a family friend who was probably trying to be nice, but it wound up not happening. "So you didn't get to go to the dance with Thicke or Al B. Sure," Koenig concluded. "I didn't. I actually worked the door! So sad."
So, Rashida gave Robin the cold shoulder long before his now ex-wife/actress, Paula Patton, EVER did! For the record, Al B. Sure probably views Rashida as a little sis,' so like she said, he was probably trying to be nice to her. They have a 7 year age gap and at that time, Al B. was a 19 year old man, with a very poppin' music career and millions of grown women practically throwing themselves at him. And besides, as we all know, the "Naturally Mine" singer likes his women older than him. Don't take our word for it though, ask Diana Ross…or better yet, hear it straight from the horses mouth, himself…
Al B. Sure Professes Love For Diana
A few months ago, we informed y'all that Al B. Sure was having some type of nostalgic moment, when he decided to take to Instagram to confess his love for the iconic 'boss, Ms. Ross,' who happens to be 24 years his senior (Al B will turn 50 in June 2018 and Diana's 74):
https://www.instagram.com/p/BYv3nFZlkoh/
officialalbsure: #TBT Confession: When you're a younger man in L💞ve with an Iconic Woman with all of your being & she's also Spiritually Iconic. Everything in my Heart, Mind, Body & Soul craves her in every way from the moment i awaken until i slumber. I keep a protective aura & #TuffGuy face because even being young, protecting her is a must! In these unknown tropical 🌴 waters, I do know from the depths of my being that this is the ocean 🌊 ive seen in an immortal dream sequence again and again, over and over in my mind as we sing together…. #NoMatterWhatYouDo (I'll ❤️You All the Same…& Will always & forever be in my ❤️) The Iconic Duet w/ #DianaRoss & #AlBSure Listen Closely & You figure it out!
And there ya' have it ILOSM family…a few interesting Old School fun facts.