Quincy Jones Drops Bombshell Details About Time He Dated Ivanka Trump & This Is Weird As Hell
Posted On : February 7, 2018
The iconic music producer, Quincy Jones, has been snitchin' about his love life a lot lately. At 84 years young, the brotha is proving that ain't nothing changed about him but a number and that all of his parts are working, if you catch my drift. This time around, he dropped a bombshell revelation that is probably making Donald Trump turn a bright red-orange from anger at the present moment.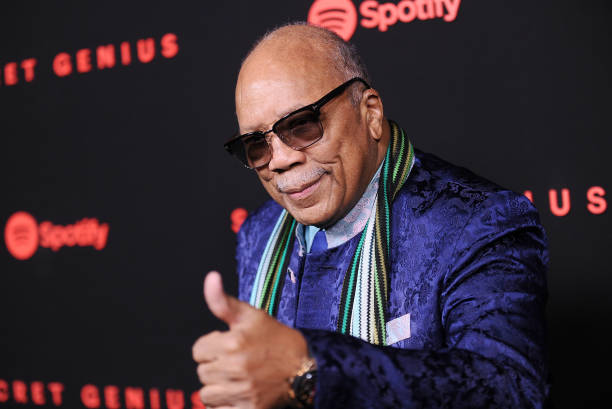 "The Dude" hitmaker revealed that he dated Trump's now 36 year old daughter, Ivanka Trump! Hey, we know it sounds hella odd, but not out of character for Mr. Jones. Ivanka is definitely his type, so it pretty much sounds about right. Don't take our word for it though, hear it directly from the horse's mouth, in full detail below…
Jones On Dating Ivanka:"She's A Fine Mothaf**ka"
In an interview with Vulture, the topic of Donald Trump and his racist political tactics came up and in an odd twist of convo,' that's when Quincy Jones not only went in on Trump, he dropped his bombshell about Ivanka as well. And get this, it was Quincy's daughter who hooked them up…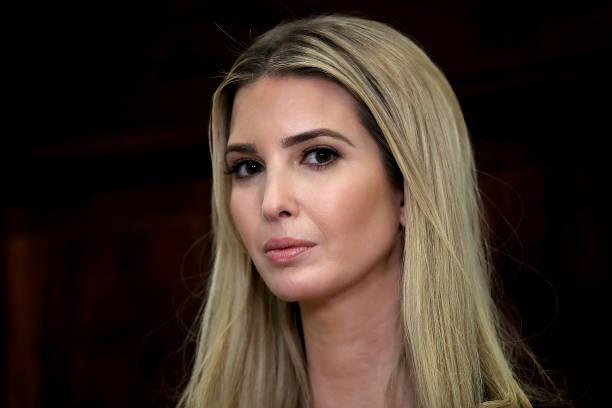 Quincy Jones: I used to date Ivanka, you know. … Yes, sir. Twelve years ago. Tommy Hilfiger, who was working with my daughter, Kidada said, "Ivanka wants to have dinner with you." I said, "No problem. She's a fine motherfucker." She had the most beautiful legs I ever saw in my life. Wrong father, though.
Laaawd today…Trump's followers probably won't be fond about hearing that his daughter hooked up with not only a Black dude, but a Black dude who was 76 years old, when she was just 24. Dayumn Q! By the way family, keep in mind that this news comes days after Jones revealed, in a separate interview, that he currently has 22 girlfriends from coast to coast, who all know about each other. Ain't a blip?!!
Now that we're over that initial shocker, check out what else Quincy had to say, in his Vulture interview, about his ex boo-thang's daddy, Donald Trump, and also his homegirl/media mogul, Oprah Winfrey. According to Q, neither one of 'em are fit to be president…
Jones On Donald Trump: "He's A F*cking Idiot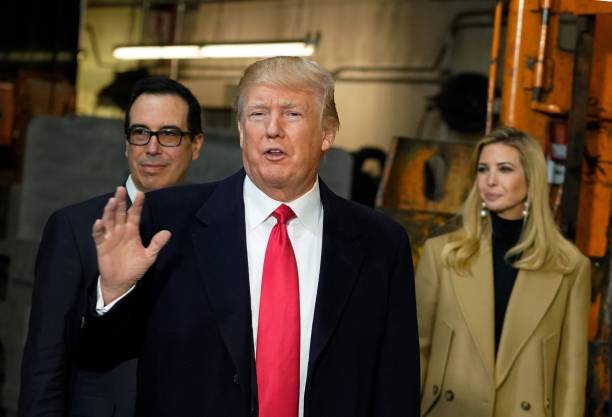 Vulture: What's stirred everything up? Is it all about Trumpism?
Quincy Jones: It's Trump and uneducated rednecks. Trump is just telling them what they want to hear. I used to hang out with him. He's a crazy motherf*cker. Limited mentally — a megalomaniac, narcissistic. I can't stand him. […] A symphony conductor knows more about how to lead than most businesspeople — more than Trump does. He doesn't know sh*t. Someone who knows about real leadership wouldn't have as many people against him as he does. He's a fucking idiot.
Jones On If Oprah Should Run For President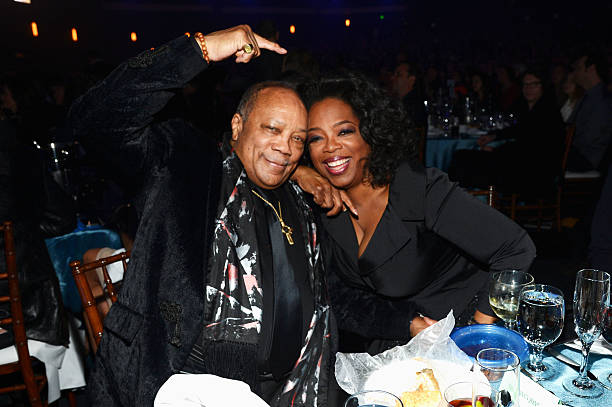 V: Would your friend Oprah be a good president?
Quincy Jones: I don't think she should run. She doesn't have the chops for it. If you haven't been governor of a state or the CEO of a company or a military general, you don't know how to lead people.
If there's one thing we love about Quincy Jones -besides the fact that the man is a musical genius hands down- it's his ability to not give a damn about what anyone thinks about him, nor his candid choice of words.