Steve Harvey Fights Back After Rerun's Wife Files Multimillion Dollar Lawsuit Against Him
Posted On : May 15, 2018
It's been 15 years since legendary "What's Happening" actor, Fred "Rerun"  Berry, sadly passed away in 2003, yet in 2018, his name is still making headlines, by way of his widow, Essie Berry. Rerun's widow is embroiled in a heated legal battle with comedian/host, Steve Harvey, and now Steve has responded to her claims against him.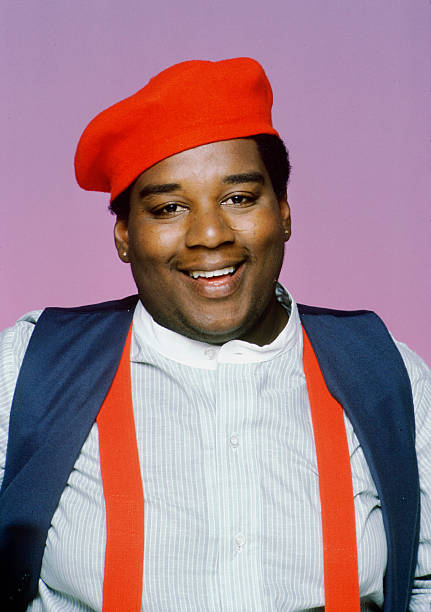 Rerun's Widow's $5Million Claims Against Steve Harvey
As we previously reported, in March 2018, Essie Berry filed a $5 million lawsuit against Steve Harvey, accusing him "stalking," harassment, and 'murder of her emotional state of mind.'
In the lawsuit, Essie says in 2013 she was approached to do a reality TV show titled, "Widow, Wives, and Ex Celebrity Wives," and she asked Steve Harvey's ex-wife, Mary Vaughn, to join the show. Essie claims when Steve caught wind of her offer to his ex-wife, he proceeded to enforce the sealed gag order that legally prohibits Mary Vaughn from discussing Harvey in public. Mrs. Rerun also claims that she had no clue there was a sealed gag order in place at that time, but claims Steve then "defamed" her, by allegedly accusing her of being an "extortionist" and "co-conspirator."
'Steve Harvey's Trying To Destroy Me!' https://t.co/AWfzSlIrSs via @nationalenquirer

— Essie Berry (@ActivistBerry) April 9, 2018
Via RadarOnline: "Steve Harvey continued to make attempts to shatter and murder Ms. Berry's emotional state of mind through the Texas court's with a lie for years," Berry wrote. "Mr. Harvey made attempts to silence Ms. Berry through malicious prosecution in order to protect his super stardom image. … With feelings of hopelessness and depression, Ms. Berry was forced to be silent for four years in order to protect what little image she had left, and to protect Mary — while Mr. Harvey paraded around making false allegations against both Ms. Berry and Mary," she continued. […] She also is requesting $5 million and an apology.
Now Steve has responded…
Harvey Takes Legal Action: "Enough is enough"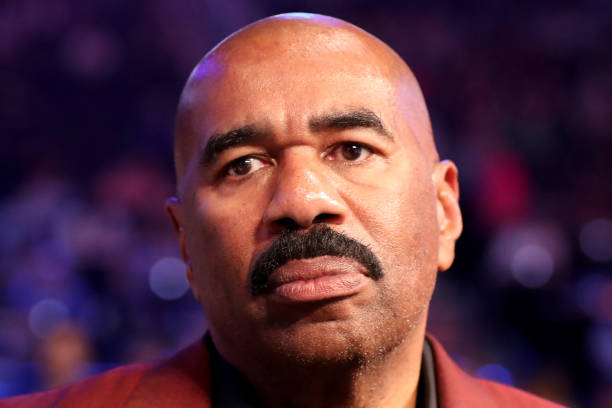 In April 2018, it went largely unnoticed by many, that Steve clapped back at Mrs. Rerun and her $5 million lawsuit, in court docs. And it doesn't look like he has any plans on paying Essie one red cent of what she's asking for:
Via RadarOnlne: In Los Angeles Superior Court documents filed April 9, 2018…Harvey challenges the claims made by…Fred Rerun Berry's widow, Essie. Harvey seeks to throwout Berry's lawsuit against him "on the grounds that the complaint fails to state facts sufficient to constitute a cause of action against Mr. Harvey."

In the notice of demurrer, Harvey's team alleges Berry is just an "agent" of Harvey's ex, Mary Vaughn, and was enlisted to tarnish his reputation. "Thirteen years ago a Texas court entered a divorce decree between Mary Vaughn and Broderick (Steve) Harvey. Unwilling to move on with her life, Ms. Vaughn has engaged in prolonged [pattern] of harassment and vexatious litigation against Mr. Harvey that has resulted in four separate injunction orders and a judicial finding of contempt against her for violating court orders on at least twenty separate occasions. […] "Undeterred, and unrepentant, Ms. Vaughn has enlisted her acknowledged agent, Plaintiff Essie Berry, to continue her quixotic campaign to tarnish Mr. Harvey's reputation and re-litigate the divorce case. … [Essie Berry's] "rambling and incoherent pleading is woefully deficient… Enough is enough," Harvey's legal team argues.
Harvey's official court hearing, to dispute Essie Berry's claims, will go down on June 7, 2018.
Pretty sure that back in the day, when Steve was watching "What's Happening," he probably never imagined in a million years that he'd be battling "Rerun's" wife. Anywho…we'll keep y'all posted on this one.