Tamar Braxton: Vince Herbert Suffering Health Issues Delaying Divorce, Why She Keeps New Boyfriend Hidden
Posted On : March 7, 2019
Tamar Braxton: Vince Herbert Suffering Health Issues Delaying Divorce, Why She Keeps New Boyfriend Hidden
Whew, chile! The tea is definitely being "spilled" on this one! Tamar Braxton is making headlines this week after new details have surfaced in regards to her divorce. . . . or should we say marriage! The American singer and sister of Toni Braxton, sat down with Wendy Williams this week to discuss new details about her current status with current husband Vince Herbert. After her win on the TV show "Celebrity Big Brother", Tamar reveals details about her prolonging divorce to Vince.
Vince's Illness
Vince Herbert is known as an American songwriter, record producer, record executive, and founder of Streamline Records. According to Tamar's interview with Wendy Williams, Vince is currently battling an ongoing illness. Apparently, Vince's illness is the reason why the couples' divorce is being delayed and Tamar speaks on their relationship on Wendy's talk show. When asked about the status of the divorce, Tamar stated "Well, it's the paperwork, Linda," Tamar responded. "And it's LA. When you have a lot of things together, and LA just period, it just takes forever. You know? But, we haven't been living together for two years."
Despite Tamar's response, this is contrary to the alleged report that Tamar and Vince's divorce was threatened to be dismissed in 2018. The YBF.com noted, "It was reported that if Tay Tay didn't prove she served her former manager/estranged husband the divorce papers, the case would be thrown out." We aren't sure which version of the story is ultimately true, but Tamar mentions that she's been "holding down the fort" while Vince is ill.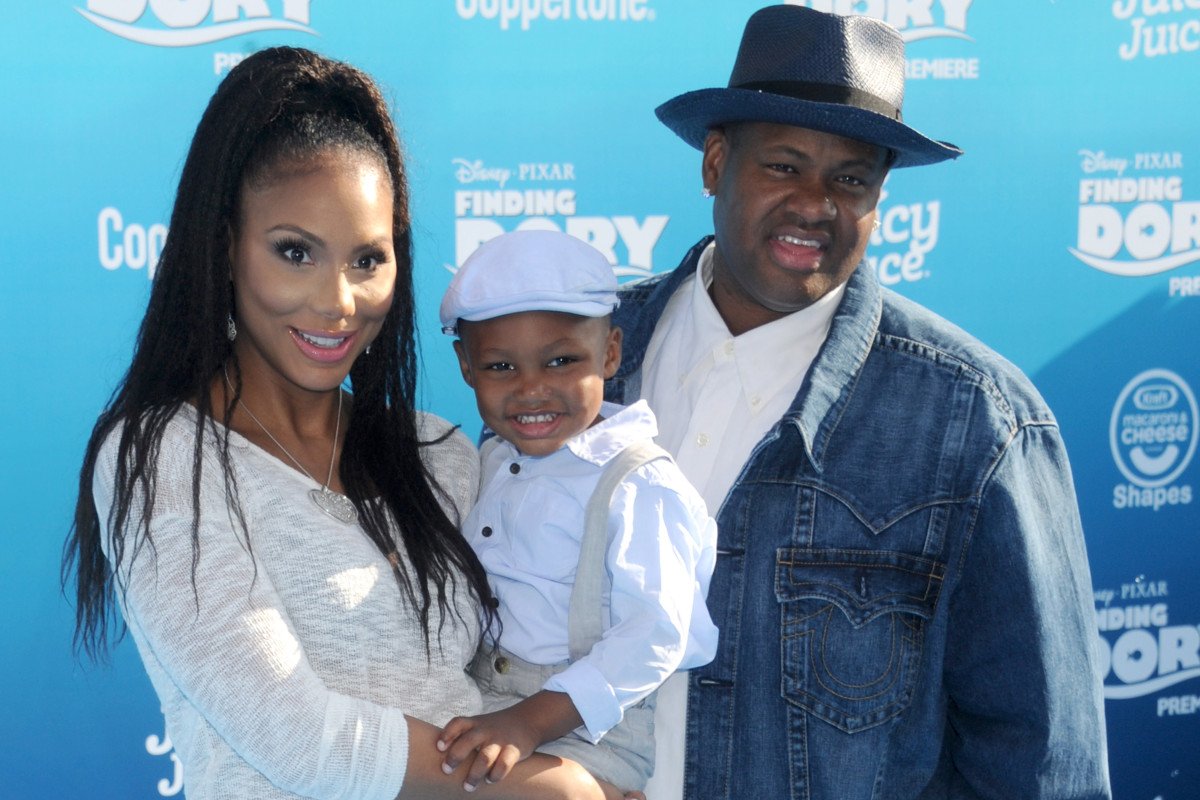 Although she filed for divorce in October of 2017 after 9 years of marriage, Tamar assured Wendy that the two co-parent "really really well". Previously it was reported that Tamar was demanding full-custody of her and Vince's 5 year-old son, Logan Herbert. Regardless of the alleged rumors and reports, Tamar isn't afraid to tell the world about her new relationship with her new boo who she jokingly refers to as "T'Challa".
Tamar's New Boyfriend
During her interview with Wendy, the singer said that she proudly chooses to keep her new boyfriend hidden from her social media. She shares her view on hiding her "secret boo" by saying, "Well, actually, he doesn't jump in front of the camera," she told Wendy. "He does not have any desire to be famous. He's like 'you have your life, I have mine.' He has a finance firm, a couple of them around the country. He has a lot of clients and he's really serious about his firm and his clients. Protecting his image is protecting his clients and I have to respect that."
Even though it doesn't appear as though another marriage is in Tamar's future, she did reveal that she would like to have more kids. After her recent win on the hit reality show, "Celebrity Big Brother", Tamar won a nice check for $250,000 and will soon be celebrating her birthday this month.