What Weave? Tina Knowles Shows Off Beyonce's Real Waist-Length Hair & Sparks Heated Debate
Posted On : December 17, 2017
Beyonce's mama, Tina Knowles-Lawson, done stirred up some mess on social media, without actually trying to. It all started when Ms. Knowles-Lawson was doing what any proud mother would- brag about her baby for all the world to see. And brag she did, when it came to her 36 year superstar 'baby's' REAL hair.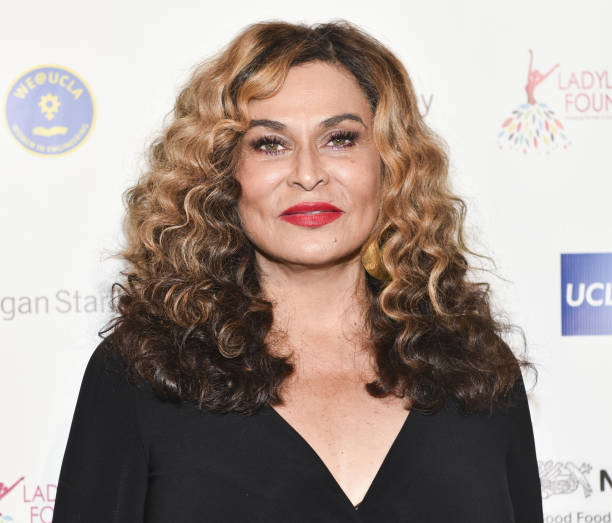 For years, we've been watching Bey' rock her signature weaves, much like we witnessed Diana Ross do in all her glamorous wonder-weave glory back in the day. Beyonce' has always maintained a fly, long length weave for her fans to admire, with the exception of that one time in 2013. In case you missed that, we're referring to the time that she either chopped her hair off, into a beautiful pixie cut…or she was wearing a pixie cut wig- Beyonce' never confirmed which one it was.
But, that brings us to Mama Tina's post and the mixed reactions she's getting, as a result. In a new Instagram post, Tina shared a photo of Beyonce's real hair, which stunned many. You see, in that photo, Beyonce was wearing her hair in a ponytail, which spanned the length of her back, and if she were to take her hair out of the ponytail, it would then add a couple more inches, reaching her waistline.
Tina Lawson's Photo Of Beyonce's REAL Hair
This was apparently a big deal to many. Why? Because many fans loved her hair growth, while many others people felt that Black women cannot grow their hair that long- which is a VERY inaccurate assumption. Then there were other folks who believed that Beyonce's hair couldn't possibly be real, because it was in that short pixie cut in 2013 (assuming that was her real hair at that time).
Fans React, Applaud & Question Bey's Hair

**


**


**


**

The Facts Beyonce's & Tina's Naysayers Are Overlooking
The thing that some overlooked though, is the four year span, plus the phenomenal hair care routine Beyonce probably has, with her world class hair stylist, Neal Farinah, who helps her retain her length. Speaking of which, even Neal had to speak out in Bey's and other Black women's defense, regarding the hairgrowing myth and weaves:
It's also been statistically proven that the average hair growth rate for most people (regardless of race), is one half inch per month. That equates to 6 inches per year and 24 inches in four years- the same length of time it would have taken Bey to grow her approximately 20-24 inches of her length since 2013.
Sure we'll be the first to admit that we oftentimes get sick n' tired of hearing Bey' on the radio every hour on the hour, but that's irrelevant as it pertains to her hair. Therefore, since we've calculated those apparently much needed hair growth stats, can we now let Bey live and be great in all her honey hued, waist length, natural hair glory? Just sayin.'